Each year, the Glossy Black Conservancy runs annual workshops to assist participants to develop their identification skills of the Glossy Black-Cockatoo and the resources on which they depend (i.e. feeding trees, nesting sites, drinking sites, etc.), provide information on the species and the protection and management of its habitat, and to improve record-keeping and reporting procedures.
'Train the Trainer' was one of the primary objectives of the workshop sessions, meaning participants of the workshop would be adequately trained to offer support to local council and government agency officers as well any community conservation group. By increasing the skill base of the Conservancy and its Partners, it is hoped that this will contribute to the streamlining of record vetting, increased community awareness and number of records collected, as well as improved habitat protection and species management practices.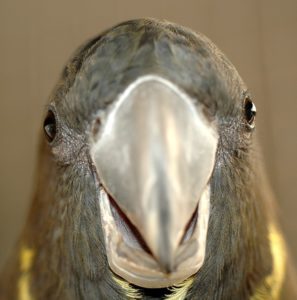 If you are interested in attending a Glossy Black Conservancy training workshop contact your local council offices to find out more about future opportunities.